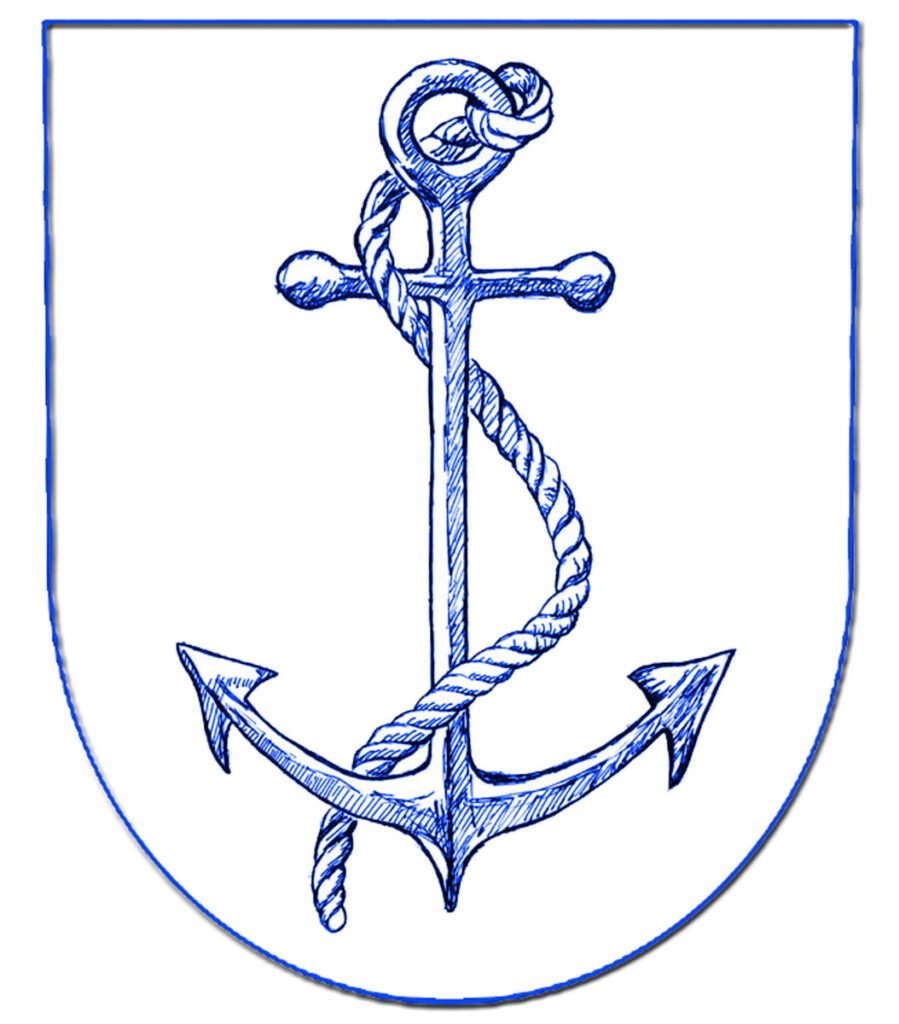 In ancient documents the church is referred to as ecclesia sancti clementis de petravilla in gersuis, Latin for "the church of St Clement on the estate of Peter in Jersey". There are several place-names in Jersey ending in the word ville, for example Grouville and Longueville. These date back to pre-Norman times when the native population continued to live in so-called Roman villas, even after the fall of the Roman Empire. 'Villa' did not necessarily mean simply the residence or house, but the entire estate or farm. One such an estate was known as Pierreville, the estate of Peter. The owner became a Christian and in due course built a wooden chapel for himself and his employees. One of the men from his estate may well have been ordained priest to minister in the chapel. This wooden chapel would probably have been burnt down during the Norman raids, but when they ended in the year 933, work would have begun on the building of a stone chapel dedicated to St Clement, the fourth Bishop of Rome. He was a popular saint, having been killed around the year 100 by being thrown into the sea with an anchor tied round his neck.
There is evidence that William the Conqueror granted half the tithes of the Church of St Clement to the Abbey of Montvilliers (near Le Havre in Normandy) no later than the year 1067. St Clement would by then have been a parish church since only parish churches, and not private chapels, received tithes. Another charter shows that the church had passed into the ownership of the Abbey of St Sauveur-le-Vicomte in Normandy by the year 1090, where it remained until the Reformation.
The oldest part of the church is the nave, which formed the original chapel. It was originally a tiny Norman building with a low thatched roof and narrow windows, two of which can still be seen in the north wall. A further chapel was added to the north-east, where the organ chamber now stands. Only one of the original connecting arches remains – between the north transept and the chapel: the arches into the nave are from a later date.
The church was greatly enlarged in the 15th century by the addition of a chancel and transepts, giving it the usual cruciform shape of most Christian churches. It is possible to give an approximate date for these works because of the Payn coat of arms (the three trefoils) in the chancel, for the Payns were the Seigneurs of Samarès during that century. The gargoyle on the outside of the east wall and the wall paintings date from this same period. When the church was enlarged, the roof was raised and built in stone (the line of which may still be seen on the tower arch) and buttresses were constructed to support the additional weight.